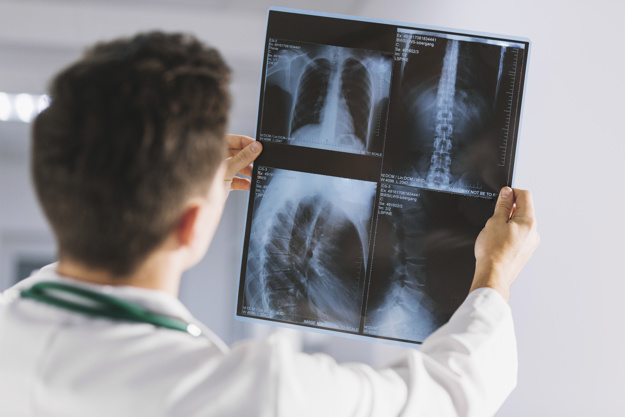 Your Follow-Up Visit
During your first visit to Dr. Semente's office, we will perform a full chiropractic evaluation in order to get a thorough understanding of your body and condition. At your follow up visit, the results of the physical evaluation will be shared with you. If X-rays were taken during your previous visit, they will be discussed and explained to you as well. Between the evaluation and X-rays, the cause of your condition or pain should start to become evident and Dr. Semente will be able to determine the best treatment plan for you.
In developing a treatment plan, we will focus on the extent of your injury; the condition of your spine, age, previous injuries; and your overall goal for pain management. Each plan will vary based on the patient. It is important for you to ask questions during your follow-up visit to fully understand your condition, and Dr. Semente will choose the best treatment option moving forward.
The most common treatment plan is a chiropractic adjustment. After an adjustment, you should still communicate with your chiropractor and schedule a follow-up visit. The initial treatment may temporarily relieve your pain, but further plans may need to be implemented to assure your condition is progressing.
If your initial physical results did not fully reveal the cause of your condition, further tests may be recommended for your follow-up visit. Dr. Semente is up to date with the newest technologies and can perform many tests in his office during your visit.
Neuromuscular Training

Autotrax Spinal Decompression Therapy

Cervical and Lumbar Range of Motion Exam

EMG

In-office X-Rays

Other tests such as MRIs and CT scans cannot be performed in office, but you will be given a referral to another medical office if necessary.
During your follow up visit you will sit down with your chiropractor and analyze the results from your chiropractic evaluation that was done in the previous visit. These results will help you understand what is causing your pain and the right steps to take next in order to treat the pain you are experiencing. If the first visit did not reveal the cause of your pain there are a number of test that can be run in-office during the follow up visit to hopefully explain the reason you are feeling this pain. Finally you and your chiropractor map out the best treatment plan going forward for you that will give you the best results. Dr. Semente's office makes it simple to schedule your appointment. Be sure to contact us today!